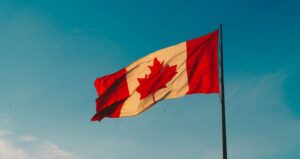 Why weather out months of arctic winds and frozen snow in Canada when you can winter in the temperate and sunny New Smyrna Beach area? This coastal Atlantic town is a Canadian snowbird destination that entices many down to its warm Florida shores. Below we've created the ultimate guide of useful tips for Canadian travelers that are planning a winter vacation in the New Smyrna Beach area.
How Long Can Canadians Stay in the U.S.?
While the Florida heat and eternal sunshine will make you want to extend your vacation indefinitely, the United States government unfortunately only permits visitors to stay up to six months. Before you book your New Smyrna Beach rental, you'll need to obtain one of two tourist visas; a B-1 should you be traveling for business and a B-2 for pleasure. U.S. Customs and Border Protection will issue you an I-94 upon entering the country that will detail exactly how long you can stay (once obtained you can check your status online), so there's no need to stress over "counting days" so long as you leave before the expiration date listed on the form.
Do Canadian Snowbirds Have to Pay U.S. Taxes?
Not if you carefully follow these rules! Canadians have three options to avoid tax imposed on U.S. residents. Please note that U.S. immigration laws and tax laws do not perfectly align.
The Substantial Presence Test – In summary, the U.S. government won't recognize you as a taxable resident if you've spent less than a total of 182 days in the United States during the past three years. If you exceed this limit by a single day, you'll have to find an exemption under the next two options below. Take the test to see if you fall under the tax exemption.
Closer Connection Exemption – This form asks a series of questions having you prove that your connection to Canada is closer than your connection to the United States. It covers a range of topics from where your driver's license was issued to where you're family currently lives and it requires you meet all the criteria to receive this tax exemption. View the form here to see if you qualify.
The Canada – U.S. Tax Treaty – Use this as your last resort, it can be quite a process! Canadian snowbirds who've spent over 182 days in the U.S. in the current year can file a Form 1040NR and attach a Form 8833 to claim an exemption. However to file these forms with the IRS you'll need to get a U.S. Individual Tax Identification Number and file before June 15

th

 of the following year.
What about Insurance?
While your vacation will be full of only blissful, relaxing moments, it doesn't hurt to be prepared! Travel insurance is imperative for snowbirds, especially those who are planning a longer stay. Canadian visitors usually opt for Single Trip Travel Insurance plans that are based per-trip to the U.S. and offer great medical coverage should anything arise. Should you be planning an extensive stay in New Smyrna Beach, check with your provincial health insurance provider to make sure that it won't be lost during your time out of country.
Great Ocean Condos and Homes also offers an extensive travel insurance plan to protect you from any unexpected disruption in your vacation. Click here for more information.
What's the Exchange Rate?
Currently one Canadian dollar is equal to .759 U.S. dollars, but you can check here for the most up-to-date currency conversion. While you certainly can exchange your cash at an airport kiosk, you can also withdraw American dollars from your Canadian bank account at a local ATM as both countries operate on the same ATM networks. This is the simplest way to convert cash, however be aware that there might be extra fees charged.
Please note, we can only accept payment for your vacation stay from a bank check (in U.S. dollars), U.S. credit card or if you have a U.S. bank account, your debit card.
Is the Trip to NSB Difficult?
Once your paperwork is in order and your bags are packed, its smooth sailing from here on out! Most Canadian bordering states have non-stop flights to either the Orlando International Airport or the Orlando Sanford International Airport. Flying into the Sanford International Airport will not only save you hundreds on airfare, but it's also only a 35 minute drive to New Smyrna Beach!
What's the Climate Like?
With mid-winter highs of 65 degrees and lows that rarely drop beneath 40, it's no wonder that New Smyrna Beach is the temperate paradise snowbirds flock to. January, February, and the beginning of March are typically the only times Floridians bring out light layers; the rest of the year is best spent in tank tops and SPF as the average temperatures range between 80 – 90 degrees. Wondering what weather you'll have on your beach vacation? Check out New Smyrna Beach's monthly weather averages here.
Where Can I Rent a Car, Bikes, Etc.?
Luckily New Smyrna Beach is a conveniently walk-able town that really doesn't require a car rental for the entire duration of your stay. Our company offers plenty of beautiful condos and homes that are conveniently located near the popular shopping and dining areas- best of all, you can use the sandy shores as your walking commute! While there are always taxis, Ubers, and Lyfts available, should you wish to rent a car for your vacation you can either rent at the airport or locally (click here). Forget the hassle of TSA and foreign shipping, there's no need to bring any bulky equipment as New Smyrna's beach rental company, Sandy Andy's, supplies bikes, beach chairs, umbrellas, baby gear, and more at reasonable daily/weekly rates.
Can My Dog Come Too?
YES, Fido deserves a beach vacation too! Check out our wide selection of pet-friendly rentals available for you and your fur baby to relax in, as well as New Smyrna's beaches and parks that welcome canine friends. Before you fly across the border, make sure your dog is healthy, groomed, and up-to-date with vaccinations; it's best to bring a veterinarian's note certifying that your dog is in good health in case you have any trouble going through customs.
How Do I Find My Perfect Spot in the Sand?
Great Ocean Condos and Homes has more than 250 beach properties, so finding your just-right spot to fit all your vacation needs a breeze! Please contact our office at 386.478.7863 to speak to a vacation planner or if you have any other travel concerns or questions regarding your trip from Canada to New Smyrna Beach. You can also search our website for available properties, discounts and specials. So start planning today, and trade in the months of arctic Canadian temps for the warmth and sunshine of NSB, Florida.